Artificial Intelligence and the Real Estate Industry
Artificial Intelligence (AI) is used in the real estate industry to benefit buyers, sellers, mortgage lenders, investors, appraisers, and property management.
Three types of AI are (1) predictive analytics, (2) generative AI, and (3) computer vision.
- Predictive analytics uses historical data and algorithms to make predictions. This includes market conditions and property valuation.
- Generative AI is used to automate tasks, such as listing descriptions, marketing, and property searches.
- Computer Vision is used to extract information from photos and videos, such as building features. For example, appraisals would use computer vision to identify damage, mold, and room classification (i.e. bedroom versus kitchen).
Another technology used in combination with AI is augmented reality. Examples include superimposing furniture in the home, maps enhanced with local amenities, and before/after rendering of remodeling ideas.
Examples of how ChatGPT from OpenAI
can be used within the real estate industry.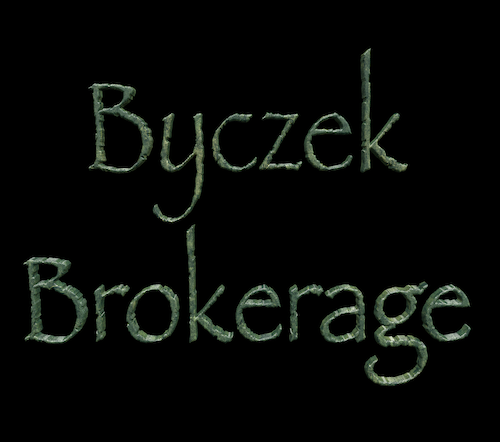 Brokers
Brokers use AI chat and voice interfaces to engage with customers to identify prospective properties, schedule viewings, and answer questions. This includes monitoring client activity on real estate websites and contacting them with automated email messages.
AI is used to display prospective properties based on automated recommendations. The more a user browses properties, the better the platform learns their preferences.
AI is also used in lead generation for personalized marketing, interacting with clients, and better ability to target prospective clients or match properties.
Computer vision can be used to prepare property listings from interpretation of photos. For example, describing the number of windows in a room, floor plan features, and possible usages (i.e. spare bedroom). Data derived from photo interpretation is also used by buyers to find properties that are similar to particular room or building features.
Another use for computer vision is to verify that photos used for marketing content are accurately described. This includes identifying whether the same photos are being used for multiple listings.
Lead generation allows a broker to identify prospective buyers for a particular property based on their website visits and digital marketing strategies to find those who are highly likely to actually complete a purchase versus casually browsing the market.
Buyers who are looking for a home may want to know about data such as crime, transportation, schools, and local entertainment.
Another example is to identity natural sunlight with window locations to determine how much light enters the home at particular times of the day.
Website filters, such as number of bedrooms, are not always the best for buyers to narrow down their choices. AI is used to learn from what properties interest them to recommend similar properties. If the prospective buyer spends more time looking at photos of homes with specific features, AI will generate a list of similar properties that are not easily selected through a drop-down menu.
Property Management
Property management uses speech recognition to transcribe tenant phone calls, such as maintenance requests.
Other examples include rent calculations and document preparation (such as automatically creating rental agreements or disclosure statements).
Documents can be scanned to identify missing information, such as empty fields.
Financial documents can also be automated, such as payment receipts, utility bills, and taxes.
Appraisals
Appraisals are completed using Automated Valuation Models (AVM) to derive valuation from data and digital images. AI is also used to interpret photos from new listings to identity relevant information and estimate valuations using data such as building square footage. Digitized property records and geographic attributes, such as crime and local amenities, are used for the valuations.
Computer vision could be used to distinguish valuation from an as-is sale compared to what a home would be worth after repairs.
Developers and Investors
Developers select building sites based on zoning regulations.
Investors use AI to bid on properties with low anticipated repair costs or those that are unlikely to be the subject of higher bids.
Mortgage Lenders
Mortgage lenders use AI risk calculations to make underwriting decisions. This includes a streamlined clarification process or requests for missing documents.
Challenges
Inaccurate information is one the largest problems with AI for real estate. Brokers need to be proactive to prevent fraud and cyberattacks, along with ensuring data privacy.
Platforms like ChatGPT are used to generate property descriptions with very little broker involvement. When a prospective buyer looks at a property listing, it may be virtually impossible to determine whether a human or a computer prepared the listing. This incudes the possibility that a computer described the real estate based on inaccurate interpretation of photos of that property.
Brokers are also using AI to generate social media posts, email, and blogs.
Copyright law is another issue. A broker could be legally liable for copyright infringement if AI used content without permission to generate marketing material.
Deepfake technology is used to create fake photos and videos. As applied to the real estate industry, AI can create fraudulent listings or impersonate brokers. Videos of a client or property owner can also be faked.
Chatbots are used to imitate a real broker for rapid responses to inquiries by clients or prospective clients, without any disclosure that the broker is completely isolated from these messages. In fact, the actual broker may never know that these messages were exchanged, if a prospective client does not follow through. Signs that a client is talking to a computer and not a human include routine questions such as their budget, preferred location, and amenity preferences. Other signs are overly cheerful expressions that appear predetermined.
These marketing strategies may deceive clients into thinking they are interacting with an actual broker. It's possible that a real broker is never contacted until the prospective client actually schedules a meeting or viewing of a property.
Broker reputation is gained from well-written property descriptions. Properties that stand-out from others are more likely to receive higher interest from buyers. However, prospective buyers should not entirely rely on one search report when those properties were automatically generated based on what a computer thinks the buyer wants, rather than a careful inspection of all properties on the market that meet particular factors.
Search Engine Optimization (SEO) is an important digital marketing strategy. Yet, search engines are capable of rejecting a website from being displayed, or displaying it very low in the rankings if AI-generated text is detected.
AI could be used to fake listings and actual legal documents, such as deeds. Cyber criminals could use AI for the entire sales transaction. This includes a fake listing, impersonated brokers, fake buyers or sellers, and forged legal documents. This requires that a broker verify more than just photos, but also individual identities and property records from government sources.
Brokers who use AI are also at risk of practicing law without a license if they generate legal documents or give legal advice based on AI recommendations.